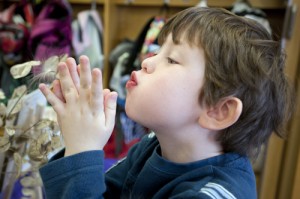 Making the Classroom Manageable
So it's the final term, and the rush toward June is upon you. Make your classroom even more manageable by shifting the ownership from your shoulders to share it with your students. By fostering independence, using learning centres, play-based learning and flexible grouping you can gradually release responsibility to your students.
Independence
Fostering independence in learning is not easy. Some tips to help you to foster independence are:
Take your time modelling and practicing with the students;
Take baby steps when sharing responsibility with students;
All students do not learn at the same time;
Encourage students to share responsibility on a variety of levels;
Ensure that all students are challenged and valued for their differences;
For more information on these tips, click here.
Do you want to know how to foster independence in your classroom? Have a look here.
In Learning Centres
"Learning Centres offer children a powerful opportunity to develop independence, risk-taking, perseverance, initiative, creativity, reasoning, and problem-solving- the "learning to learn" skills. These are the skills that children need to succeed in school and in life." (Thinking It Through, Learning in Centres chapter, page 4.
When a centre is initially introduced, the educator's level of involvement will be high as it is necessary to spend time introducing, modelling and assisting, with a gradual transition from high educator involvement to low educator involvement. For some ideas on how to scaffold towards increased independence during literacy instruction, have a look at this chart.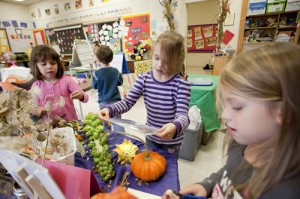 Through Flexible Grouping
By grouping students flexibly, you will
Provide students with instruction that is tailored to student learning needs;
Use ongoing student assessment to form groupings;
Recognize and build upon strengths of students;
Encourage students to build knowledge and demonstrate understanding; and
Foster student independence through scaffolded instruction.
For some flexible groupings arrangements that you could introduce into your classroom, have a look here.